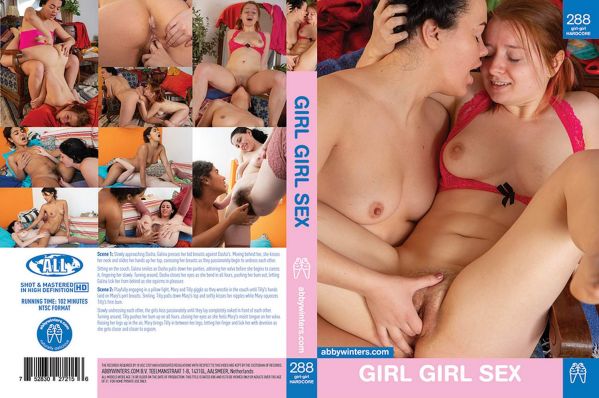 Released: 2020
Stars: Dasha D. (i), Galina (ii), Mary J., Tilly B.
Description
Scene 1: Slowly approaching Dasha, Galina presses her bid breasts against Dasha's. Moving behind her, she kisses her neck and slides her hands up her top, caressing her breasts as they passionately begin to undress each other.
Sitting on the couch, Galina smiles as Dasha pulls down her panties, admiring her vulva before she begins to caress it, fingering her slowly. Turning around, Dasha closes her eyes as she bends in all fours, pushing her bum out, letting Galina lick her from behind as she squirms in pleasure.
Scene 2: Playfully engaging in a pillow fight, Mary and Tilly giggle as they wrestle in the couch until Tilly's hands land on Mary's pert breasts. Smiling, Tilly pulls down Mary's top and softly kisses her nipples while Mary squeezes Tilly's firm bum.
Slowly undressing each other, the girl kiss passionately until they lay completely naked in front of each other. Burning around, Tilly pushes her bum up on all fours, closing her eyes as she feels Mary's moist tongue on her vulva. Raising her legs up in the air, Mary brings Tilly in between her legs, letting her finger and lick her with devotion as she gets closer and closer to orgasm.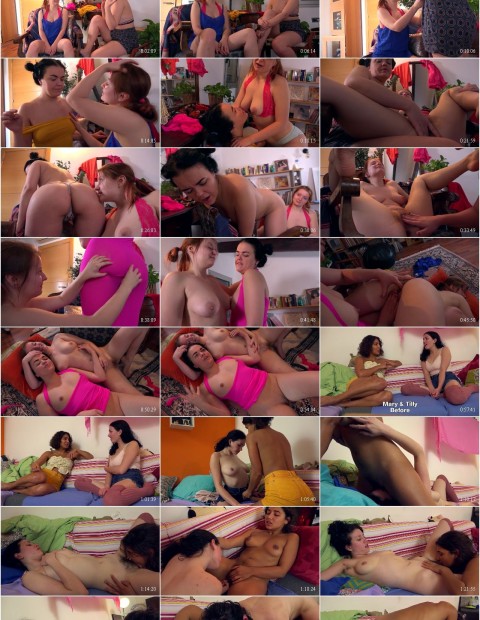 1:43:23 | 856×480 | mp4 | 1584Mb