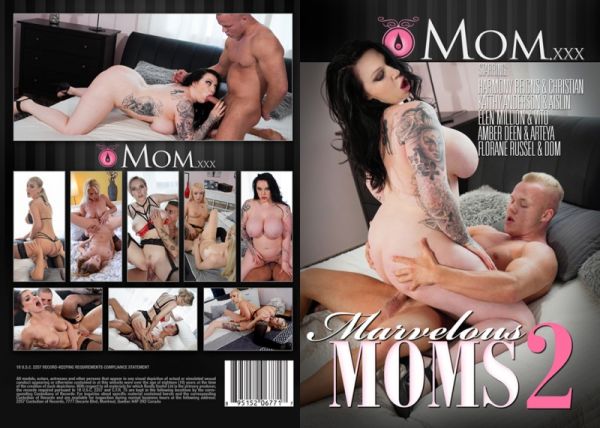 Country: USA
Genre: All Sex, MILFs, Mature, BBW, Big Boobs, Blowjobs, Tattoos, Inked, Lingerie, Stockings
Language: English
Cast: Aislin, Amber Deen, Arteya, Christian, Dom Ully, Elen Million, Florane Russel, Harmony Reigns, Kathy Anderson, Vito.
Vito has been keeping track of his thoughts in a new journal, and while deep in thought, looks up to see Elen Million enter the room. Elen, wearing sensual lingerie that immediately grabs Vito's attention, sits on the side of the bed and reads over his shoulder. The first line she reads is "I love big boobs," so she asks Vito if he would like to play with her juicy tits. When Kathy Anderson's stepdaughter Aislin acts like a naughty girl, Kathy is left with little choice but to punish her with some spanking! Kathy apologizes as she smacks Ainslin's big booty over and over again, but that doesn't stop her from getting turned on. When you're dating a sexy blonde like Florane Russel you want to spoil her, so Dom rents a hotel room right in the center of the city and takes the MILF out on the town. Appreciative of the day they're about to spend together, Florane dresses in her finest lingerie and reveals herself to Dom. Hot blonde MILF Amber Deen is playing with Russian babe Arteya's hair, then turns her around and kisses her deeply. Harmony Reigns is in bed with her toyboy Christian Deam. For a better look at his chiseled physique, Harmony removes Christian's shirt, then takes his pants off.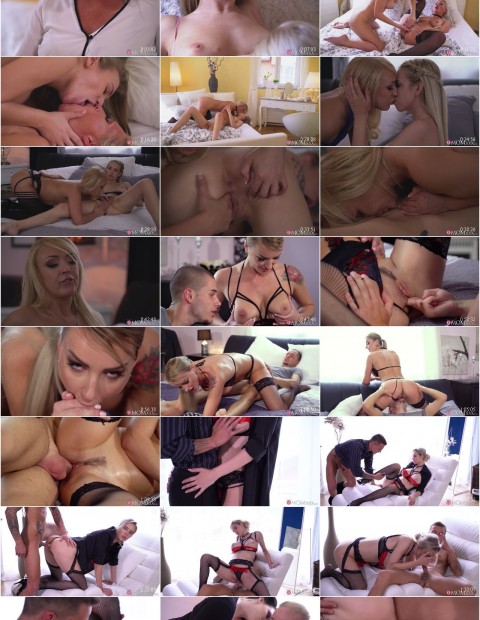 1:56:40 | 854×480 | mp4 | 1368Mb